By John Patrick – Nola Millar, Director
October 31st – November 2nd 1960
[sama_button url="https://cuetheatre.co.nz/wp-content/uploads/2016/05/Teahouse-1.pdf" icon="" iconpos="left" target="_self" bgcolor="alizarin-btn" size="small-btn" border="no" corner="no"]View Programme[/sama_button] [sama_button url="https://cuetheatre.co.nz/wp-content/uploads/2016/05/Teahouse-1.jpg" icon="" iconpos="left" target="_self" bgcolor="alizarin-btn" size="small-btn" border="no" corner="no"]View Review[/sama_button]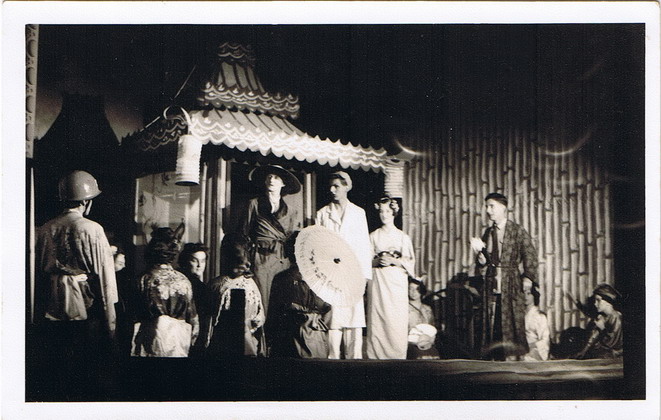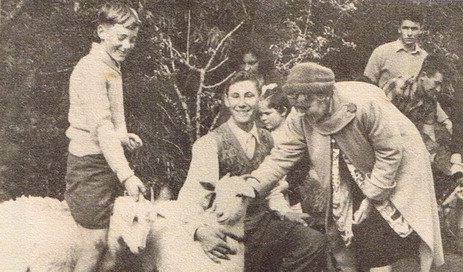 A goat was required for the play and the producer, Nola Millar, got all the Inglewood goats together to find the right one!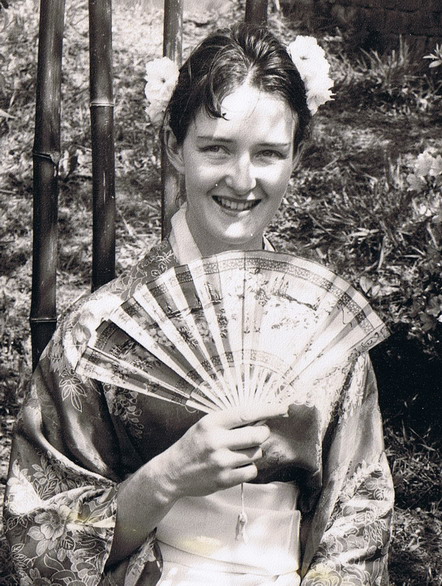 Mary Clough as 'Lotus Blossom'
The New Zealand Drama Council had a generous "A" scheme subsidy, making possible the services of such outstanding producers as Miss Nola Millar, who hailed from Wellington. While in Inglewood she stayed with Margaret and Alan Stevenson. It is notable that the Inglewood Dramatic Society was the only society to be granted the "A" scheme subsidy by the NZ Drama Council in 1960.
Fifty people auditioned for 30 roles. The season was extended by one night due to popular demand. The show as staged in the Inglewood Town Hall.